Choosing the right ceiling fan for your home may seem like a daunting task. Here is our comprehensive guide to allow you to make the best choice for any space.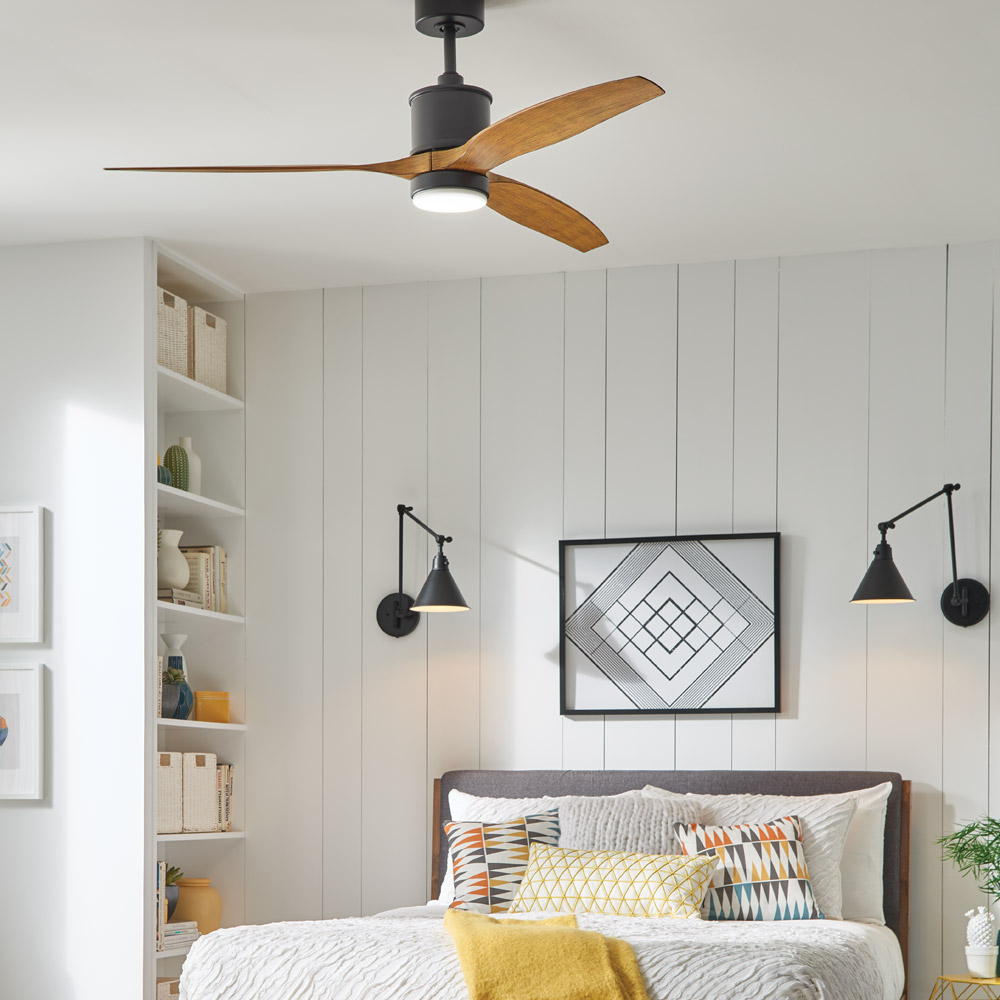 CEILING FAN SIZES
The ceiling fan width and number of blades is determined by your room's ceiling height and square footage.
Higher ceilings and larger rooms require more cooling power, which require wider span fans and more blades. The most common ceiling fan sizes are between 44 and 60 inches, however, models measuring up to 84" or even 90" are available for great rooms or for outdoor spaces. Also, more blades alone may not mean more cooling power. The blade pitch is what gives a ceiling fan more air movement: a higher blade pitch results in more airflow.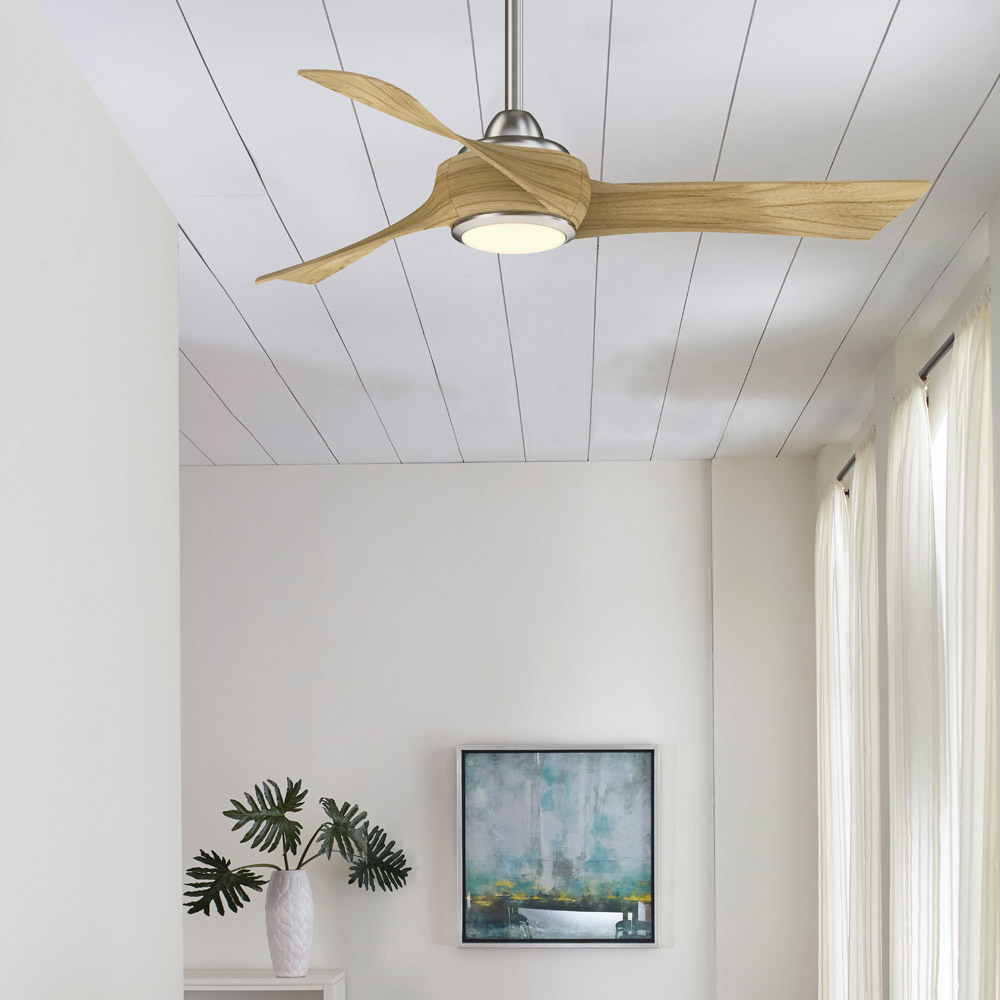 CEILING FAN MOTOR
The ceiling fan motor determines its efficiency and airflow. There are two types of ceiling fan motors: DC (direct current) and AC (alternating current). Which one is right for you? In general, DC motors are regarded as the most efficient technology. They use less power, are quieter than AC motors, and more water-resistant in severe environments. However, they require an AC to DC converter, which can make them expensive to install. Because they are a newer technology, there are also fewer style options available, and they generally cost more than AC motors. Most homeowners are satisfied with the combination of good quality AC motor ceiling fans with their wide range of design options and styles.
CEILING FAN FEATURES
In addition to attractiveness, your ceiling fan choice will determine the features that are important to you. Do you need a remote control or will a pull chain suffice? The newest Smart models offer an app that uses Bluetooth technology to allow you to control them. Do you need a light source on your fan? Most fans come with a built-in LED kit, but a well-lit outdoor space may mean you can skip the light and spend more money on other features.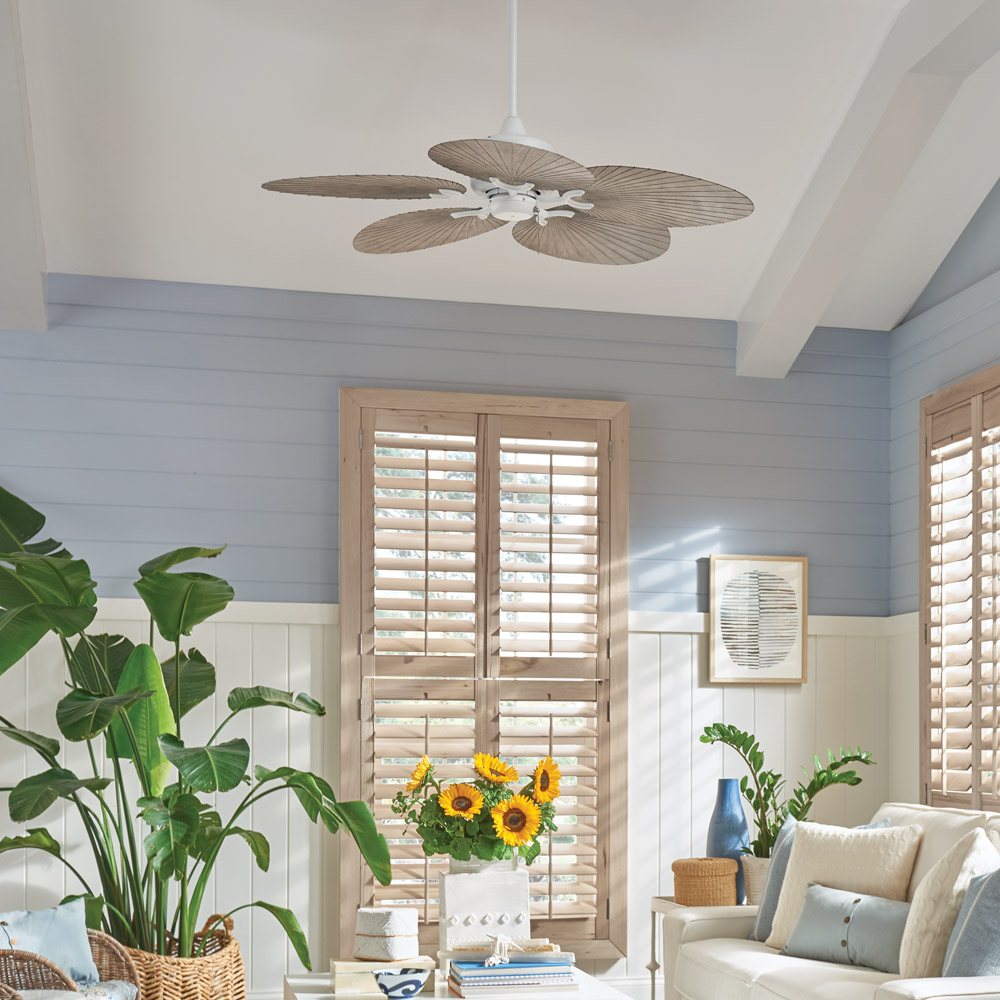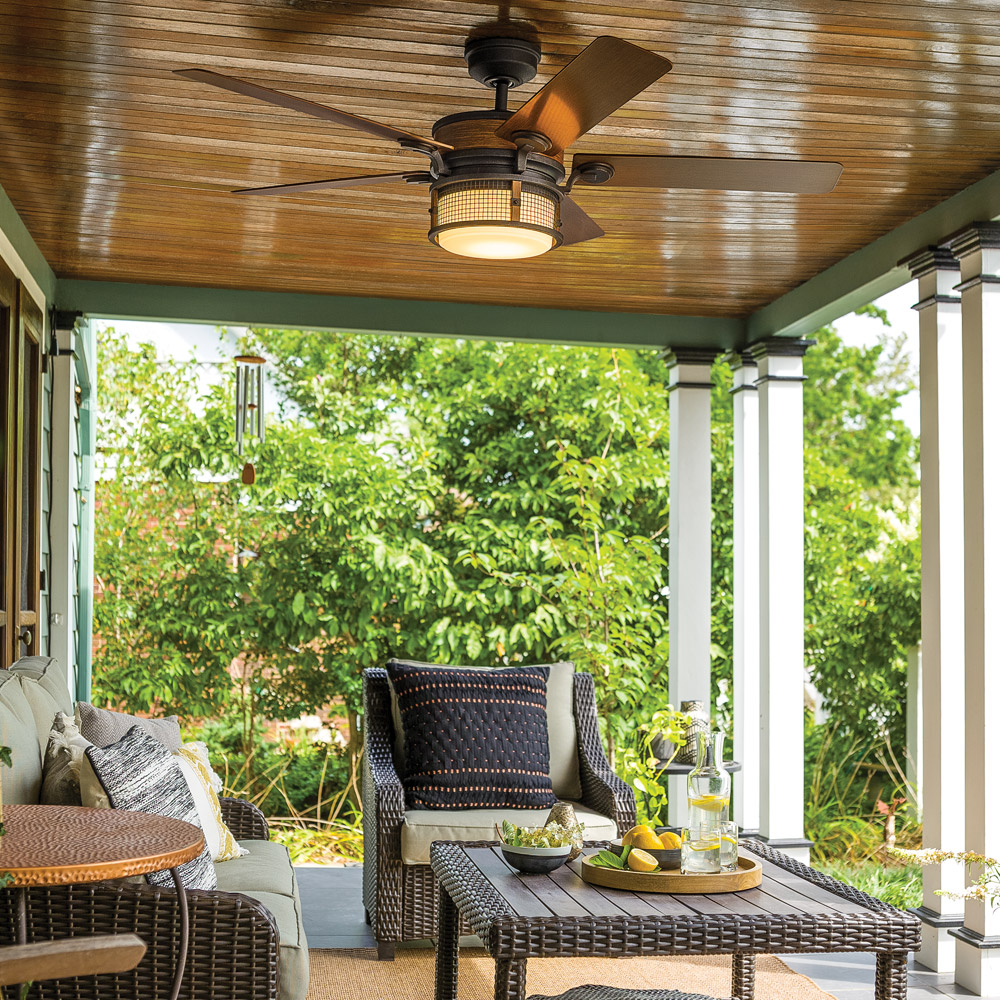 EXTERIOR CEILING FAN
The most important consideration for outdoor ceiling fans is that they are weather resistant. For a covered porch or bathroom, a UL damp rating is sufficient. For open spaces such as decks or outbuildings where the fan is directly exposed to rain, snow or ambient moisture, you will need a UL wet rated fan. These fans are mold and mildew resistant, so they will last for years.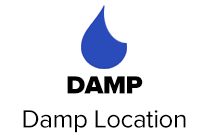 DAMP-RATED FANS
Damp-rated fans are designed for use in covered outdoor spaces, like covered patios or porches, or inside places like bathrooms and laundry rooms that aren't directly exposed to water but may come in contact with humidity. These fans withstand exposure to moisture and all hardware is constructed with rust-resistant stainless steel.
WET-RATED FANS
Wet-rated fans are designed for use in outdoor spaces that may be exposed to elements like snow or rain. Ideal for outdoor decks or a garden gazebo, wet-rated fans are engineered to withstand direct contact with water and moisture. These fans are built with moisture-resistant motors and all-weather blades for long-lasting and safe performance.
CEILING FAN MOUNTING TYPE
The two basic fan mounts are flush mount or downrod. A low ceiling or small room requires a flush mount (close to the ceiling) fan for safety. A taller ceiling requires a downrod to center the fan in the space and allow it to function efficiently. See the chart for guidance on the downrod length.